Cuisine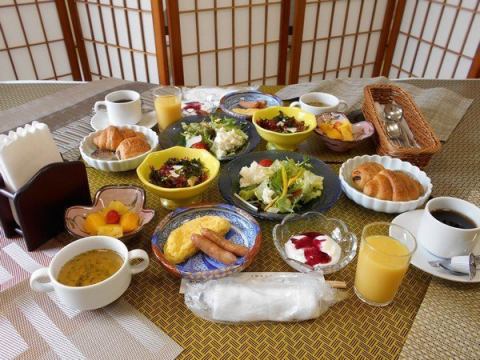 It is an image of breakfast for service.
★Breakfast
·We will ask you if you have breakfast at check-in.
·The free light breakfast (bread, coffee, etc.) is also popular.
·This is part of a free service, depending on allergies, tastes, cultural reasons, etc.
We do not respond to changes in ingredients, etc.

★All five baths can be reserved for private use★
【Charter fee is free】Please take a bath as many times as you like
Kusatsu Onsen even rare Sainokawara hot spring source and Bandai
Of course, it is flowing from the source
Please enjoy the hot water comparison to your heart's content.