Hotel Facilities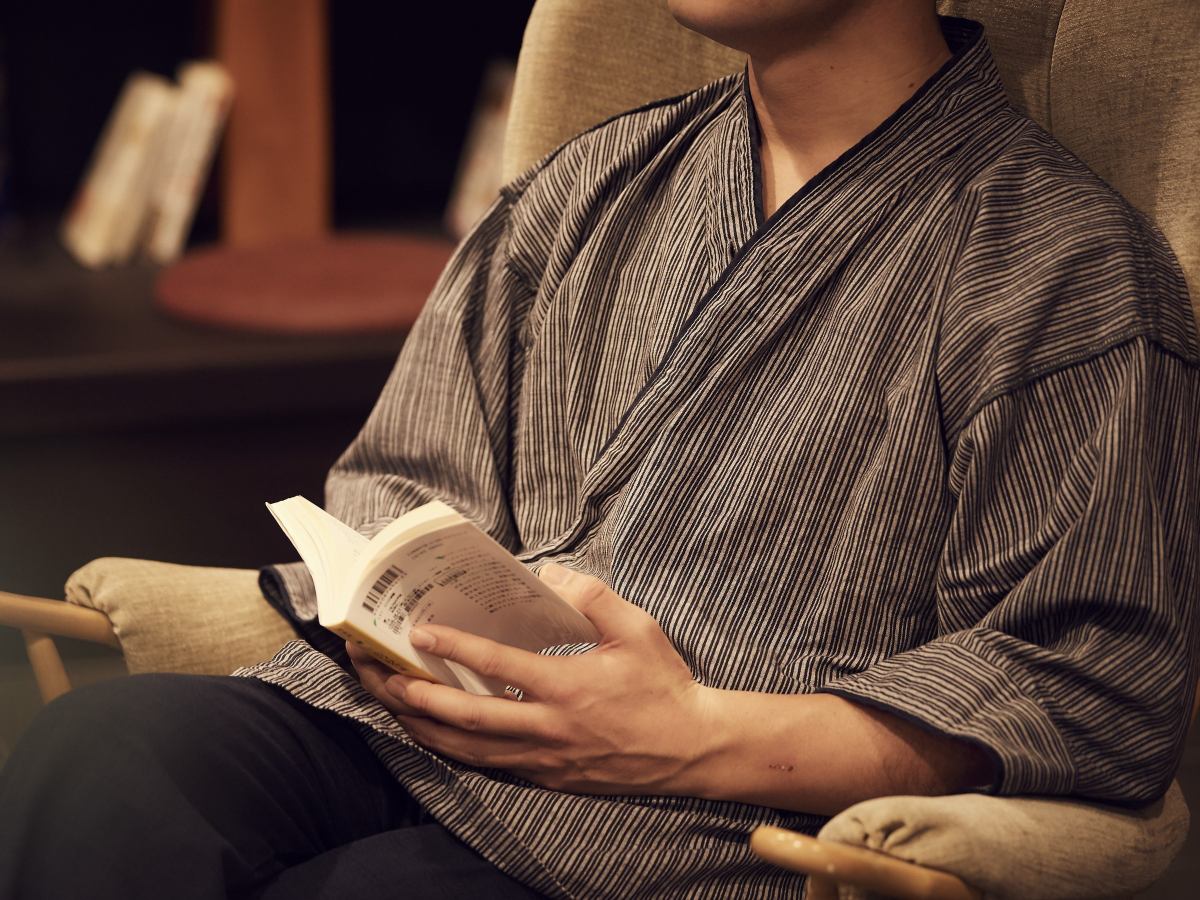 Lobby / Relax space / Meal venue / Table tennis field / Hot spring shop
The hot spring shop sells Kusatsu Meiyu no Yu (concentrated hot spring).
Lobby / Front Desk






The lobby full of light welcomes you warmly.

Relaxing space





While watching the warm fire of the fireplace (pellet stove in winter) enjoy the time of reading!

Dining Hall (3F Tsuyukusa, ·, 2F Ashibi)





Dining hall, is the third floor Tsuyukusa, second floor Ashibi dinner The next day the breakfast venue.

| | |
| --- | --- |
| | Breakfast: 7:30 - 8:30, Dinner: 18: 00-20: 00 |

Table tennis



Currently, it is prohibited to use as a measure against corona infection.
Thank you for your understanding.


| | |
| --- | --- |
| | 15 o'clock to 21 o'clock (350 yen per hour per hour) |





Click on the screen to switch to the hot spring shop.
This facility sells natural hot spring concentrate "Kusatsu Meiyu no Yu".
"Hotel Miyuki source" is concentrated by our own technology.
How about souvenirs on your way home?
The price of the product will be 10% tax, and some 8%
This is a mistake, so please do not make a mistake.
Number of rooms


Total number of rooms 23:Japanese Style Room 20 rooms
Western-style breakdown:3 twin rooms(-)
This facility is not barrier-free.

Room supplement

10 square meters 1, 18 square meters 6, 21 square meters 12, 30 square meters 1

Standard room facilities

Some rooms Bath and toilets / Some rooms Shower booths / No air conditioning / TV / Satellite / Empty refrigerator

Amenities

Towel / Toothbrush set / Bath towel / Yukata / Hair dryer / Duvet / / Shower toilet /

Facility content

Table tennis(Toll) / banquet hall

Service & Leisure (including arrangement)

Massage, reservation on the day, but there are things that can not be taken. (17: 00 ~ 22: 00)

Local credit cards and payment methods

JCB / Visa / UC
For receipts, cash payments or other payments are received
Or invoices. In addition, payment by one person is not accepted.



Standard check-in time

15:00~17:30

Standard checkout time

10:00

Supplement for amenity

 Body soap, shampoo and rinse are installed in the public bath.

Onsen tax

Hotspring tax adult 150 yen separately.

Cancellation provisions

3 days ago:20% of the room charge
2 days ago:30% of room charge
1 day ago:50% of the room charge
On the day of arrival:100% of the accommodation fee
Cancellation without any contact:100% of the accommodation fee
※If there is a cancellation rule setting for each accommodation plan, that will be given priority.
Main source: Autogenous source·Sainokawara hot spring source·Bandai source
Hot Springs

Kusatsu Onsen (100% natural hot spring)※It does not include artificial hot springs

Private Open Air Bath

There are three private private outdoor baths.It is a reservation system of 30 minutes (until 21 o'clock).Always, I would like to make a reservation after check-in.However, please pardon if it is full.

Number of baths

[Outdoor bath] Man: 0 woman: 0 Charter: 3
[Large Communal Bath] Man: 1 Female: 1