Access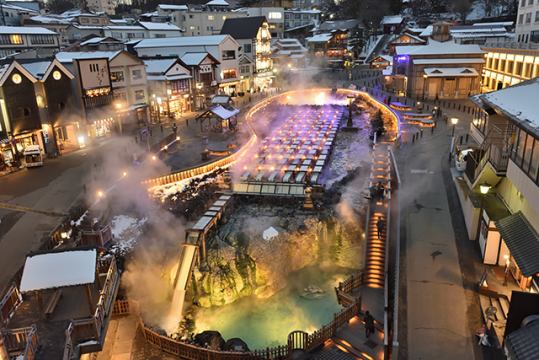 About the situation of the road in winter!
This Yuyado Miyuki main building is located in the center of town.Facilities with parking space are limited on Yu-batake Street,
The same applies to the parking lot of this facility, and not all customers' cars can be placed.
In particular, low-height vehicles and large vehicles cannot be placed.Therefore, please understand that we may use another parking lot.

Shiga Kusatsu Kogen Route 292 go line) impact of volcanic earthquakes of Shirane
Due to the time limit between "Sakaikan Manza 3 Passage" has been overwhelmed. Please confirm. (0279-88-0001)
The schedule for closing this winter season has been decided.
【Closing period】From 1:00 pm on Friday, November 13, 2nd year of Reiwa
    Until 10:00 am on Friday, April 23, 3rd year of Reiwa
【section】Tenguyama Gate-Shibu-toge Gate
About road congestion
Saturdays and holidays, before the national holiday is that of the World Heritage Site near the Tomioka Silk Mill of Tomioka is quite a traffic jam. Also,
Even when coming via Karuizawa, it is said that there is a traffic jam between Karuizawa and Naka-Karuizawa, and National Route 18. Please come with plenty of time.